Monrovia Lifestyle Real Estate for Sale
Monrovia Lifestyle
Monrovia Lifestyle, as well as the real estate for sale, is unique because of Monrovia's location near the foothills where nature is part of the lifestyle of those that call Monrovia their home. Monrovia is located in the foothills of the San Gabriel Mountains in the San Gabriel Valley of Los Angeles County, California, United States. Located 20 miles northeast of Los Angeles at the base of the San Gabriel Mountains, Monrovia is part of the San Gabriel Valley, just eight miles east of the City of Pasadena in Los Angeles County. Monrovia was founded May 17, 1886, and incorporated in 1887. All the warmth of Southern California and the advantages of a gorgeous natural environment unite to create a place that is at once beautiful, historic, cultural, economically diverse and inviting. This growing city of nearly 40,000 residents distinguishes itself from other communities with its dynamic small-town charm and collection of high-tech industry. Monrovia is ideally positioned to continue its trend of controlled growth.
The city's vibrant economy fosters enhanced job creation while a commitment to revitalization and development ensures that Monrovia maintains its attractive neighborhoods. Visitors are encouraged to experience all that Monrovia has to offer: a welcoming community, the brilliant California backdrop and the promise for a prosperous future.
Amenities in Monrovia
A world of amenities is available here: everything from world-class cultural facilities to glorious recreational outlets to top-rated education and healthcare is available right at residents' fingertips. Anyone can enjoy a wilderness experience only five minutes from downtown Monrovia. There are lots of refreshing recreational site that provide a peaceful and quiet setting for your family, social or business gatherings. Among the parks in Monrovia are Monrovia Canyon Park, Julian Fisher Park, Recreation Park, Lucinda Garcia Park, Rotary Park and Monrovia Library Park.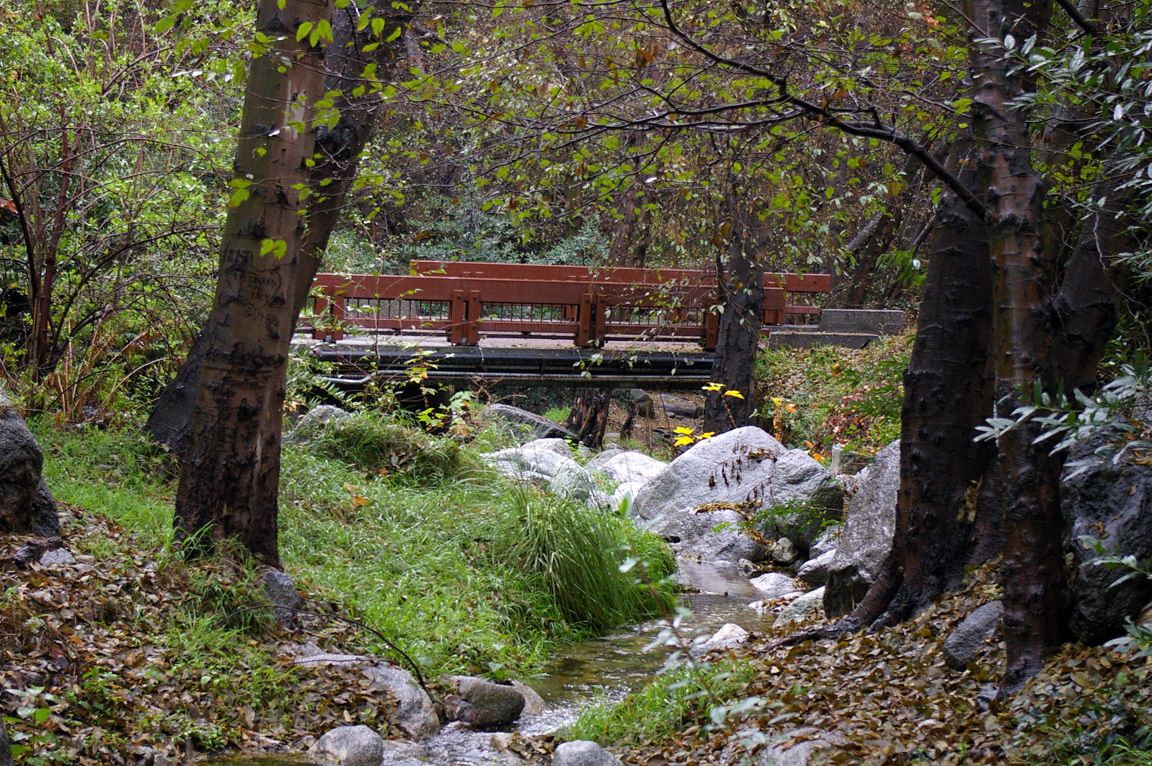 Wilderness Preserve
Monrovia's Hillside Wilderness preserve comprises 1400 acres of open space left in its natural state for the preservation of endangered habitats and species, wildlife habitats, and wildlife corridors; open space for passive recreation uses such as hiking and nature studies; utility easements and reservoirs; and nature centers and educational facilities. The Hillside Wilderness Preserve was paid for by Monrovia residents through bond Measure A & B.
Old Town Monrovia

Monrovia's Old Town is the heart of the community. Revitalized from the once dilapidated state it found itself in the 1970s, today it has become a regional attraction and local necessity for those who live, work and play in Monrovia. Monrovia's commercial area is located on Myrtle Ave. most of the buildings are composed of both businesses and mixed-use apartments.  Old Town has Edwards Movie Theater in the heart of the city where you can see both young and old congregating outside the theater on the weekends.
Every Friday night, from March through to Christmas, thousands of residents and visitors alike mingle at the Monrovia Street Fair & Market. This fair is one of its kind with artists displaying their handcrafted Jewelry, Art,  food booths, kiddie rides, live music, candles,  and the best BBQ to go along with country music.
Old Town is where the entire region comes for shopping, dining, and entertainment in a unique atmosphere. Myrtle Avenue's shops and restaurants, it's 12-screen movie palace and its small-town ambiance, combined with plenty of free parking, draw shoppers and diners alike. But small businesses thrive above the shops as well, and people live in condos and flats within Old Town, making it a living community, a safe and people-friendly neighborhood.
Town Square
Library Park, with its new 28,000-square-foot Public Library, band shell, playground, fountain, shaded walkways, specimen trees and veterans memorials, is a quiet "town square" at the core of this thriving district. Most of the people who live in Morovia enjoyed the lifestyle of having both the feeling that you are in a small city, yet at the same time there is so much nature, foliage, and walking trails that if feels as though you were far away in the outskirt of a suburb.
Schools in Monrovia
Monrovia Unified School District (MUSD) is committed to providing "World-Class Schools for World-Class Students. It is a premier public school district serving the communities of Monrovia. The district is divided into five elementary schools, two middle schools, and one comprehensive high school. For more information about the schools in the area visit this Monrovia Unified School District.
Real Estate for Sale
Real Estate For Sale in the City of Monrovia has been selling fast leaving a shortage of inventory for buyers. Most of the housing market in Monrovia range from $550,000  and up for a single family home, whereas condos and townhouses are ranging arouund$425,000 and up. Looking for real estate in Monrovia, CA, California? Natalie Aguilar Vogie can help you find Monrovia, CA homes for sale, Monrovia, CA real estate agents, and information about the Monrovia, CA real estate market.
If you would like to know more about real estate for sale in Monrovia and about the lifestyle, let area expert Natalie Aguilar Vogie show you around with no obligation to purchase or sell a home. You can reach her at 626-379-6472 or by email at natalieaguilar@kw.com.